Teamup Ticker
Use Facebook and Teamup together for wider reach and better event invitations
Wed 21 Jun 2023
.Ticker > Tips / Support Nuggets
Many people want to share, promote, and invite others to events on Facebook, because using this platform is an easy way to reach a large network of people.
But when you create events on Facebook, you're limiting your audience. What about people who don't have a Facebook account? And it's easy for an event on Facebook to get lost in the hundreds of timeline updates, posts, comments, and other events shared on Facebook every day. 
Use Teamup + Facebook for more flexibility and reach
With Teamup, you can create events once and share them directly to Facebook from Teamup's built-in sharing menu. You can share the same Teamup event anywhere outside of Facebook, too: other social platforms, messages, group chats, newsletters, and more. You can link to an event or share an event page in a blog post or on your website. And you only have to update the event in one place: on your Teamup calendar.  
Help invitees remember your event with add-to-calendar links
People you've invited often want to add the event to their own calendar, so they'll remember it and be able to quickly see event information. Otherwise, your event is likely to get lost in the shuffle. 
Make it easy for anyone to add the event to their calendar with Teamup's add-to-calendar links. Just open the event, choose Share > As Link, then copy the automatically generated add-to-calendar links.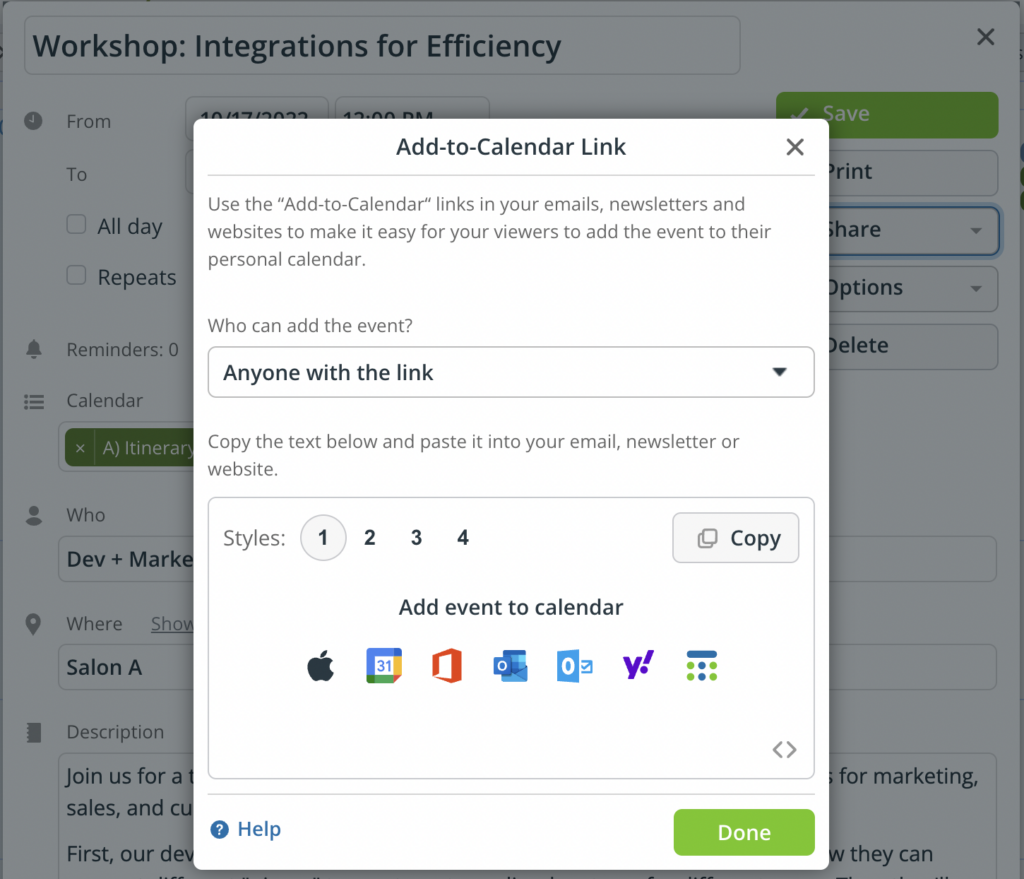 Paste them into an email or SMS, and your invitees can add the event to their own calendar quickly and easily. This is a great way to promote events to a wider audience.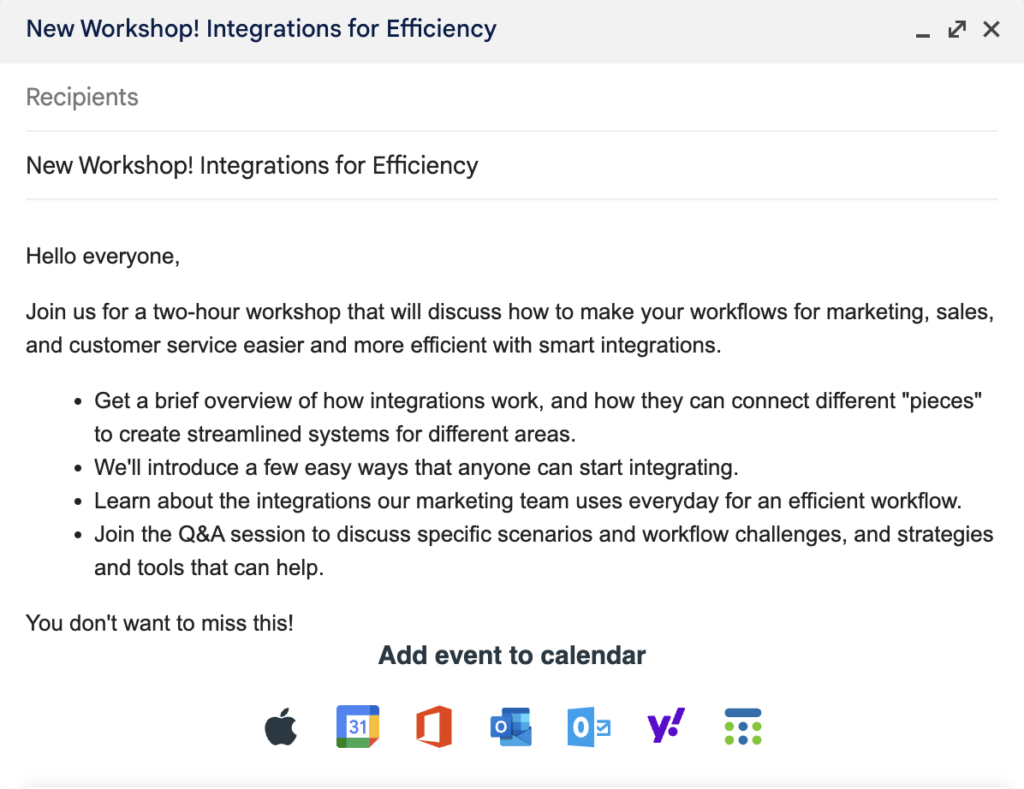 Note there are four styles you can choose from. Test and find out which style may work best for your audience.
Style 1 & 2 look great if you are sharing with internal audience who all use the same calendar service (e.g. Outlook).
Style 3 or 4 might be more accommodating if your audience includes multiple organizations and invitees may use different mail clients.
event invitation, Facebook, promote, share, group