Teamup Ticker
Language update: Japanese now fully supported
Mon 16 Oct 2023
.Ticker > Product News
🇯🇵 We have just released a new version with full support for the Japanese language.
This is language number 24 now and other language translations are in progress.
All Teamup calendar users can change the calendar language in a browser: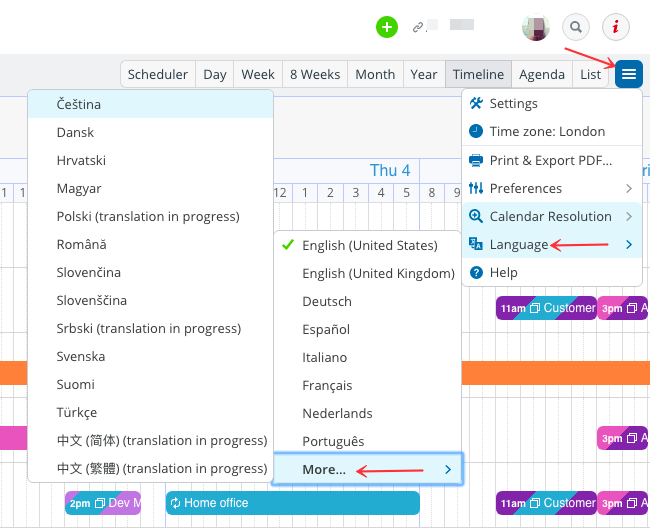 Click the blue menu button in the top right
Select Language
Click More to see the full list of available languages.
Click on the language you wish to use.
See also how to set the default language.
language, translation, Japanese