Teamup Ticker
Using Teamup apps: Tips for AM23 Media Rooms and TV Rotation bookings
Thu 12 Jan 2023
.Ticker > WEF Media Booking Tips
If you want to use the booking calendar from your smartphone, it is highly recomended to install the Teamup app for iOS or Android.
Get started: No user account is required
Once you have the app installed, get started with these steps if you have a booking link. No login is needed.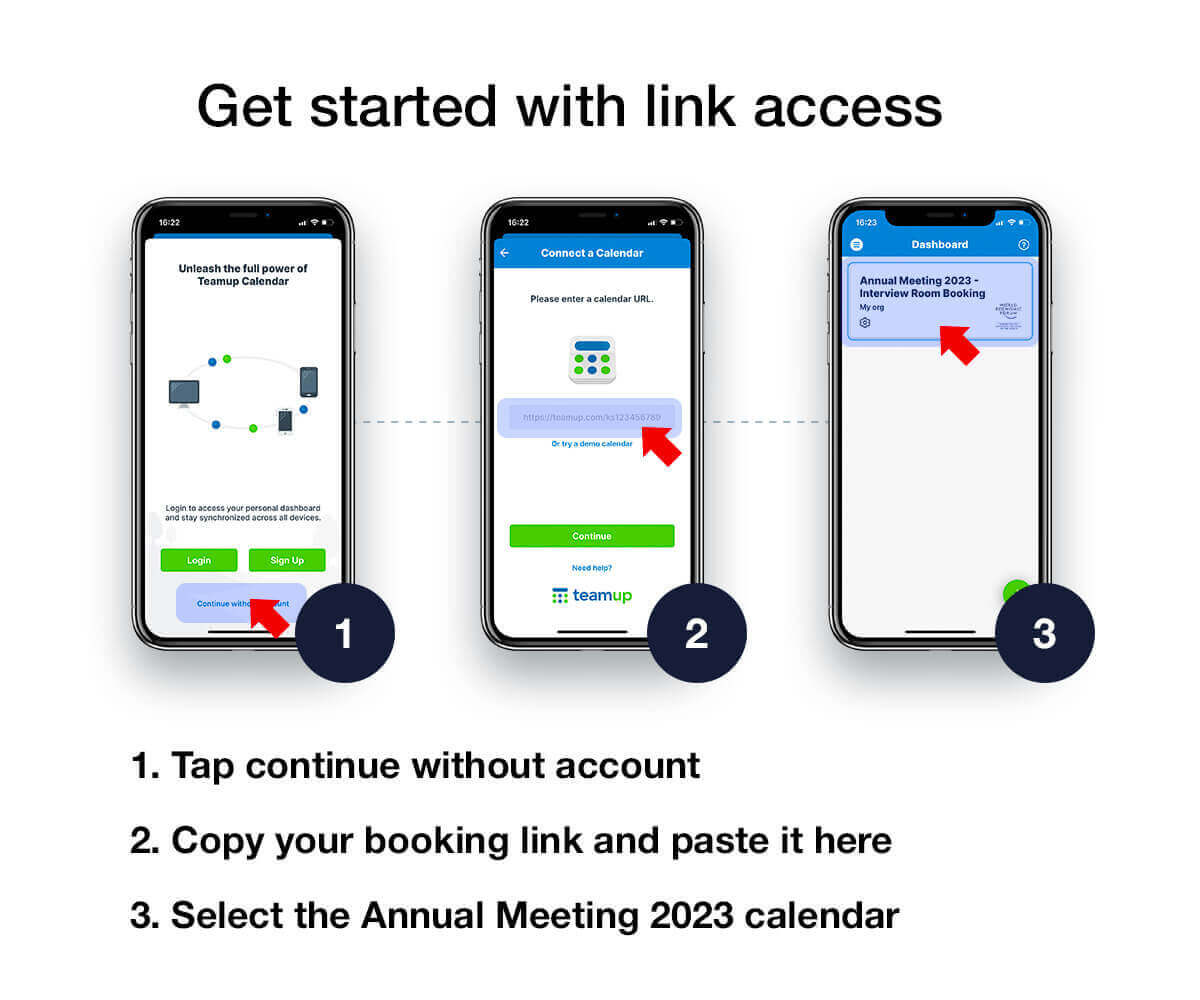 Get started: With a user account and login
If you have a Teamup user account or create one, you can login and access your booking calendar from any device. If you don't see the AM23 calendar in step 3 below, you'd need to add it to your dashboard.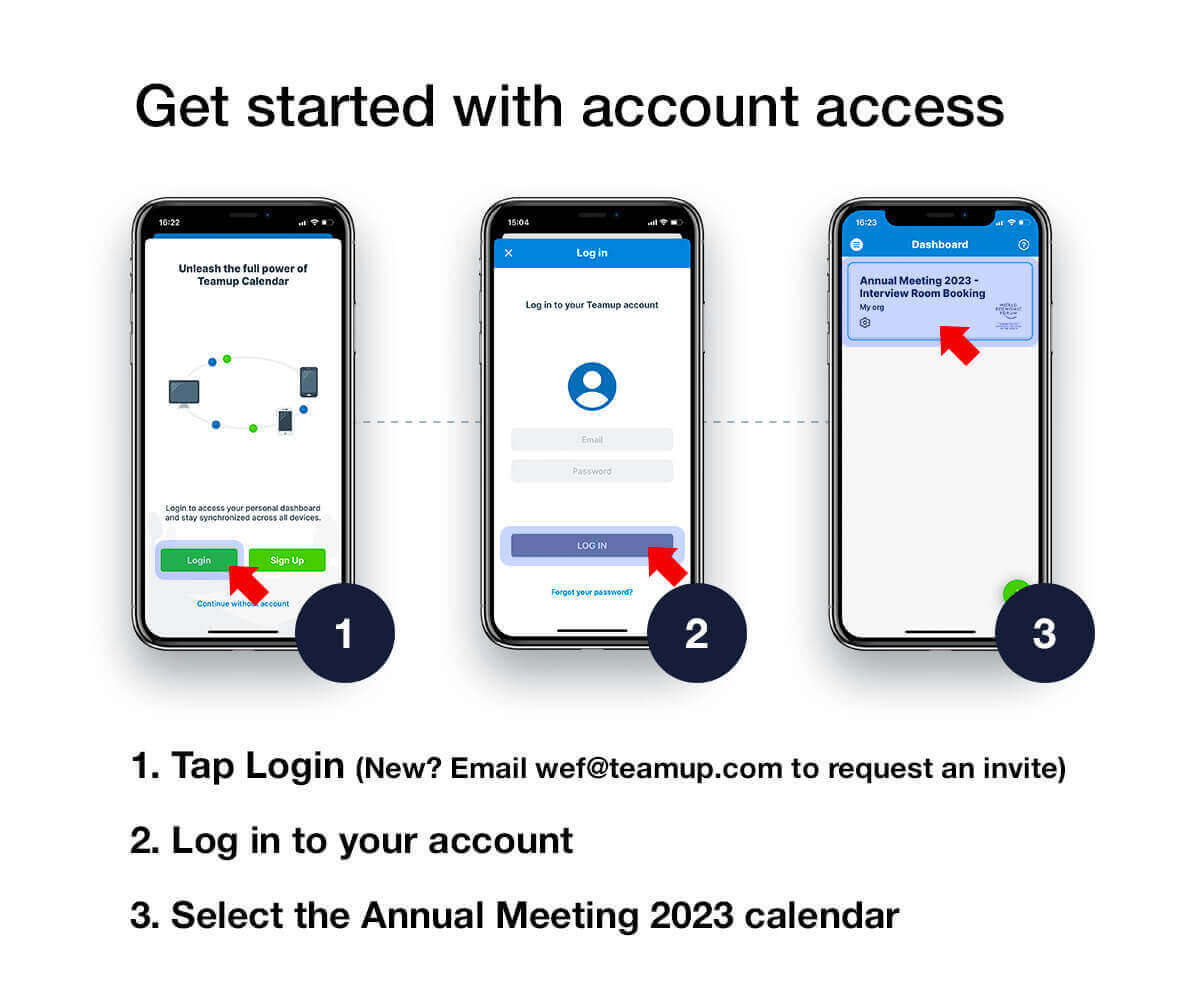 Toggle to see availability and make booking
There will be many Reserved entries on the calendar. You can toggle to show one room at a time to see the availability of that room at a glance, then choose the best possible slots for your needs.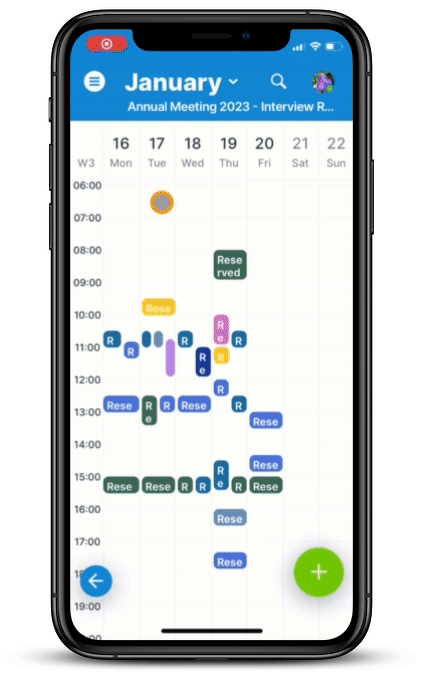 Filter to view your own bookings
You may want to see your own bookings on one view. You can do so by filter for your organization name as demonstrated here: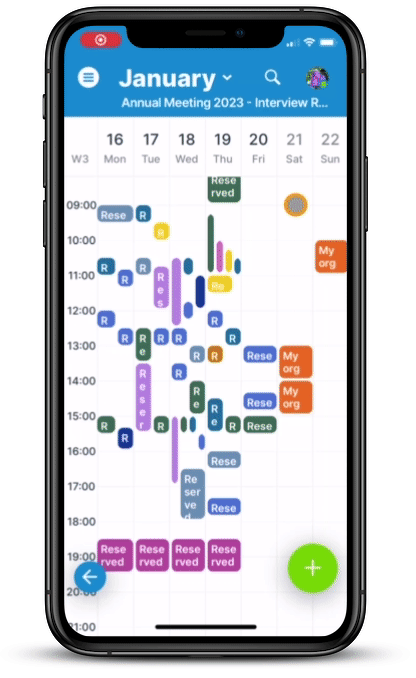 Change views 
Switch between List, Day and Week views to see availability in different styles.